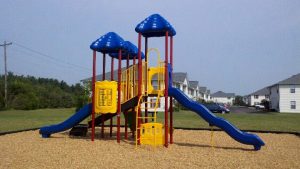 Professional Installation Services
Hello, I'm Chris Manack and thank you for visiting Precision Assembly & Repair Technologies; The Savvy Tech! We are dedicated to offering residential and commercial high quality assembly, installation and repair services on a wide array of products. ensuring you the best services that Ohio has to offer. With over 40 years of installation and repair experience, no one provides these services better than we do!
We are your premier and best professional source in Columbus, Central Ohio, Southwestern Ohio, and Beyond for assembly, installation and repair services on basketball goals, backyard play sets, trampolines, fitness equipment, furniture, bicycles, sheds, and more. If it comes in a box and requires assembly, we build it, so you don't have to! Maintenance programs are available to keep your fitness equipment in top working order for years of usage. With our great service, you will never be inconvenienced by having your equipment break down.
FREE INSTALLATION ESTIMATES IN CENTRAL OHIO
If your treadmill, elliptical machine, or any of your fitness equipment breaks down, Precision Assembly & Repair Technologies can fix the problem. Give us a call and we will come by your home or business and GIVE YOU A FREE ESTIMATE to repair your fitness equipment. You only pay for the repair if we can fix it the same day of the estimate. You will find our repair rates are affordable and extremely competitive. If your equipment require parts we will give you a quote for the parts and the price to install them. NO ONE OFFERS A BETTER FITNESS EQUIPMENT REPAIR SERVICE!
No matter where your purchase may have been made, including retailers, online dealers, manufacturers or distributors, Precision Assembly & Repair Technologies, with more than 40 years of experience, is more than capable of taking care of all your repair and assembly requirements. We are commercially insured with $2 million coverage giving you a high comfort level and the peace of mind.   With us you are dealing with reputable and responsible professional technicians and business people.
WARNING:
Be aware that there are handymen and techs who say they can install basketball goals professionally and repair fitness equipment. Most do not have the experience or the insurance to cover their work in the event of an installation failure. Many of these types of installers are charging rates that are extremely low. If the price seems too good to be true, it probably is! In this business, you will get what you pay for. Remember, "The bitterness of poor quality remains long after the sweetness of low price is forgotten!" Do not be afraid to ask for credentials and references from installers and contractors.
Precision Assembly & Repair Technologies is a high quality company that you can rely on for professional installation of your products with unrivaled experience and warranties on installs and assemblies. You won't find a better source for installation and repair of your products.
Thanks again for visiting Precision Assembly & Repair Technologies, and I hope you will allow us the opportunity to serve your assembly, installation and repair needs!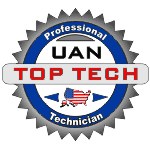 Check us out on Facebook